Learning Management Services
Let's face it - there was no way for you to know how much work it was going to take to implement a learning management system. The training department staff is lean, so there is no one to help you. The LMS set-up is sucking up all your extra time and you still have your normal workload to shoulder. Working nights and weekends on your LMS deployment is a drag, but it does not have to be that way - SyberWorks can help!
The SyberWorks LMS Implementation Services Team is ready to step in at any point in the process. Maybe you're stuck creating job hierarchies, or you just need help loading your data. Whatever point you are at in your LMS implementation project plan, SyberWorks can make you look like a star!
At SyberWorks, customer relationships are our highest priority. We want to make sure that your experience with our broad service solutions is both easy and rewarding. To ensure that our e-Learning solutions work hard to facilitate your business goals, our professional staff provides expert assistance during all phases of set-up, deployment, and use.
SyberWorks services include: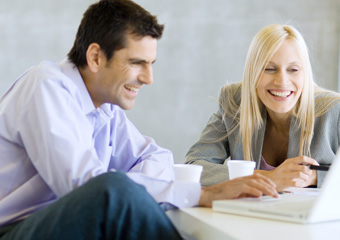 Learning Management System Hosting (SaaS)
SyberWorks can deploy online training hosting programs for businesses and institutions with the SyberWorks Learning Management System located on our servers. Online training hosting through the SyberWorks LMS reduces your upfront costs, speeds up project delivery and provides all necessary hardware, software, and Internet bandwidth necessary to get your e-learning project off the ground.
The SyberWorks Training Center (STC) maximizes your learning investment through a streamlined implementation process, so you can quickly access a robust and cost-effective online course hosting solution. STC can be configured and deployed within a matter of days. Your SaaS LMS solution is hosted within our secure data center, allowing SyberWorks experts to perform system maintenance, upgrades and ongoing support.
The STC SaaS/Hosted LMS solution eliminates your need for a large, upfront capital outlay for a learning management infrastructure. The SyberWorks Training Center LMS helps minimize your total overhead and training expenditures. And because our system is scalable, you can start with a solution that's just the right size for your organization and easily upgrade as your needs grow.
You will have a custom-designed private campus that uses your own company logo and is visible only to your own users. The advantages of letting SyberWorks host your online training through the Learning Management System include: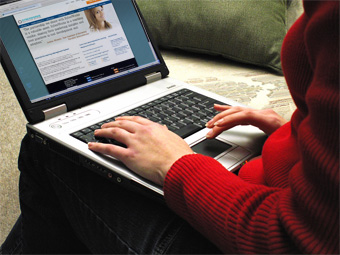 Low System Costs
Low Administrative Costs
Quick Implementation
Flexibility
Security
Centralized Control
LMS Site Customization Services
SyberWorks' professionals recognize that, although the STC Learning Management System may be used right "out of the box," some organizations may request enhancements and customization services. SyberWorks works closely with you to configure an LMS that will help you meet your specific business objectives. Our proven methodology defines all tasks and necessary resources to ensure an overall successful LMS setup and implementation.
Online Training Development
SyberWorks can convert your company-specific course content into state-of-the-art online learning utilizing our Course Development Team. SyberWorks experienced Online Training Development team can create or re-purpose content as WBT to achieve the desired business results for any organization. Working with your subject matter experts, we can design courses that cover topics complex and technical, basic, and advanced. You can work with us to develop custom e-Learning for your organization, or do some or all of your course development in-house.
Maybe you're struggling to overcome the learning curve with e-learning course authoring tools. Sure, you are a quick learner, but do you really want to chance missing your company's e-learning program rollout date?
The SyberWorks Online Training Development Team is ready to jump in and help at any point in the project. Hung up on developing a storyboard? No time to write the course and assemble it? Wherever you are at in the process, SyberWorks can help!
Learning Management Engineering Services
SyberWorks Learning Management Engineering Services
SyberWorks Learning Management Engineering Services provides a comprehensive array of e-Learning configuration services and engineering for help with your e-Learning program rollout. SyberWorks can build your company a custom interface so your data can flow back and forth between your HRIS (Human Resource Information System) system and the SyberWorks Learning Management System. SyberWorks can also create an Active Directory interface using LDAP protocol, and retrieve the information that SyberWorks requires to populate its Users table. SyberWorks Learning Management Engineering Services also develops custom batch data feeds, provides training data migration, develops custom reports, and more.
Training and Technical Support
SyberWorks provides a variety of self-help resources to help you use our products most effectively. These include the user guides, online help, and a tutorial. When these resources are not quite enough, we provide comprehensive, fee-based training and technical support resources and programs to assist you further. For companies in FDA regulated industries, SyberWorks can assist customers with the acceptance of the Learning Management System through their company software validation process.
SyberWorks offers standard and customized training programs to ensure maximum utilization of your LMS. Instructor-led courses are offered at customer training sites. In addition, we offer online synchronous and other modes of training to meet your needs. Our results-oriented training services are designed to help your organization become self sufficient in designing and creating your own learning courses.
SyberWorks will deliver a portion of your e-Learning course material from a private campus on our Web site. A pilot project is a very inexpensive way to test the effectiveness of our online learning technology and educational approach. You can then up-size your project by bringing our technology in-house or continuing with a hosted solution.
Branding
Is it important for you to maintain the same look and feel of your web site in your Learning Management System? SyberWorks can provide custom branding for your SyberWorks Training Center Learning Management System and SyberWorks Web Author tool. This way your SyberWorks Training Center and all the content you create using the SyberWorks Web Author look as if they are just part of your corporate web site.
Single Sign On Customization
Single sign-on customization allows your users to be able to log into the entire application without having to directly login to the individual application points within the SyberWorks Training Center Learning Management System (LMS).
Integrated Web Conferencing and Collaboration
Integrated Web Conferencing is available in your SyberWorks Training Center Learning Management System. The SyberWorks Training Center is also integrated with WebEx, Cisco's web conferencing application. Integrated web conferencing allows you to deliver just-in-time learning, perform desktop sharing, schedule and conduct meetings, white boarding, share presentations, record audio that can be archived for later use, collaborate in real-time, and more!
Competency Management and Skill-Gap Analysis
SyberWorks has competency management consultants experienced in designing and developing the prescriptive learning that is used to fill the skill and knowledge gaps for organizational personnel. SyberWorks competency management consultants use a five-step approach that has been successfully employed over the past ten years. This approach enables us to clearly identify the knowledge, skills and attitudes (competencies) that are driving the desirable behaviors of your organization's best and brightest employees.
Contact SyberWorks
To learn more about SyberWorks services or to schedule a product demonstration, please contact Bob Goldschneider at info@syberworks.com, call us at 888-642-7078, or fax us at 781-891-1994.