SyberWorks Custom Course Development
Employee training development can be a real hassle. It's the same old story - you're stuck delivering a course by a certain date, but your e-learning development team is thinly staffed and over-worked. SyberWorks understands the complexities of online course development and will work with you to help your organization build employee training no matter what point you are at in the course development process.
Employee Training Development Made Simple
Whether you're bogged down writing questions, storyboarding or assembling the video, SyberWorks is ready to engage with you on any aspect of your e-learning development program. SyberWorks' experienced course development team can answer the tough questions surrounding the tradeoffs associated with deploying video in an online course, SCORM or AICC course development and integration, e-learning simulation development and more.
Don't have an extra 20 hours in your week to teach yourself online course development tools? Not a problem - SyberWorks is here to help! The SyberWorks course development team is highly proficient all the latest e-learning development tools like Captivate, Articulate Presenter, Camtasia, native Flash and many other applications. The SyberWorks course development team can create simulations in native Flash. These demonstrations can be published as wikis, stand-alone movies, or used within the framework of a bigger course.
Rapid e-Learning Development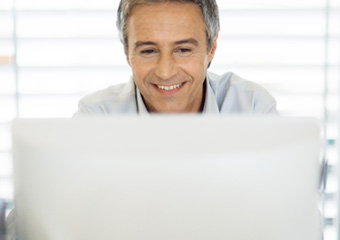 Deadlines can just sneak up on you. Let's face it; there are only 24 hours in a day. It's too bad your boss doesn't know that and now you're on the hook for getting the course up in a hurry! SyberWorks specializes in rapid e-learning development using tools such as WebEx, LiveMeeting, GoToMeeting and Breeze as a fast way to create content from an expert presentation by recording the presentation and breaking the presentation into short, logical sections.
Maybe your subject matter expert doesn't have a good voice for audio. If necessary, the SyberWorks course development team can create a script based on the original content so a second reading of the material can be executed flawlessly with in-house or professional voice talent. Whatever the e-learning development challenge, the SyberWorks course development team can meet your employee training development needs.
Staff Training Development Resources
Each month, SyberWorks produces articles on various areas of e-learning course development and other employee training development topics to guide you through the process of creating compelling, useful online courses. Below is a sampling of articles on employee training development and learning management in our e-Learning articles section:
The Bottom Line
SyberWorks has been in the business of developing online training since the mid-nineties, so feel free run your instructional design challenge by our course development team. Contact SyberWorks today for help with your e-learning delivery needs at coursedevelopment@syberworks.com or 888-642-7078.